At Puddle Lane Nursery, outdoor fun can range from exploring our community garden plot to popping out into the playground. Alternatively, it could be a walk exploring the surrounding greenery and tall, magnificent trees which lead to our nearby park.
Playground
Smiles, laughter, and happiness are in full swing at our nursery playground. Children run free and delight at the sense of adventure while making friends.
Curiosity is encouraged as children explore the sheltered, safe outdoor nursery surroundings and build confidence while naturally developing a positive attitude to learning outside.
"As our name symbolises, expect your child to be outside playing in all seasons and to come home some days having experienced lots of outdoor fun."
Nursery Manager Kelly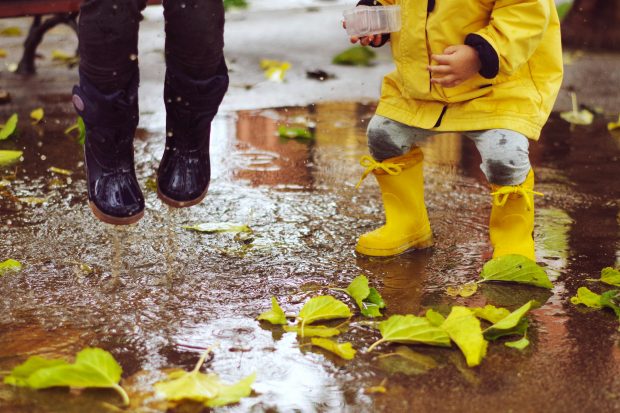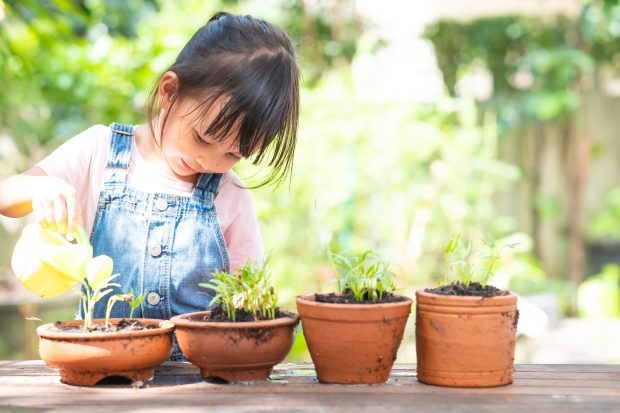 How does your community garden grow?
Children can curiously uncover the assortment of flowers, plants and fruits that are rooted within our colourful community garden. The young explorers will become mesmerised by the wonder of living things as they learn to raise their own pots and begin to grow and care for the natural world.
Benefits to our community garden
Children learn to take care of plants, which helps them gain an understanding of the world around them including life cycles and the changing seasons.
The experience will encourage problem solving, highlighting the persistence and patience to help living things grow.
Children are able to develop their own plots and grow plants and fruits, a great outlet for self-expression.
Children can take inspiration from their widened knowledge and awareness of the world and broaden their imagination.
Pack your bag
We ask parents to provide both indoor and outdoor footwear for children to change into each day. For example, pack their bag with slippers for comfort and wellies for splashing in puddles along with warm, waterproof clothing. At the nursery, outdoor clothing for children will always be available, however own clothing can be left on a child's peg.