Welcome to our playroom with plenty of space to run, play and learn inside and outdoors.
Our open play layout encourages young children to get together, if they wish, and mix with all ages. They will have the opportunity to learn from one another. There are lots of opportunities to explore first-hand experiences. Children will direct their own learning through play, being creative in their choice of resources and activities including block play; home corner; story garden;  dedicated space for technology; a baking station and much more.
We offer free nursery places for three- and four-year-olds. Apply now.
Our areas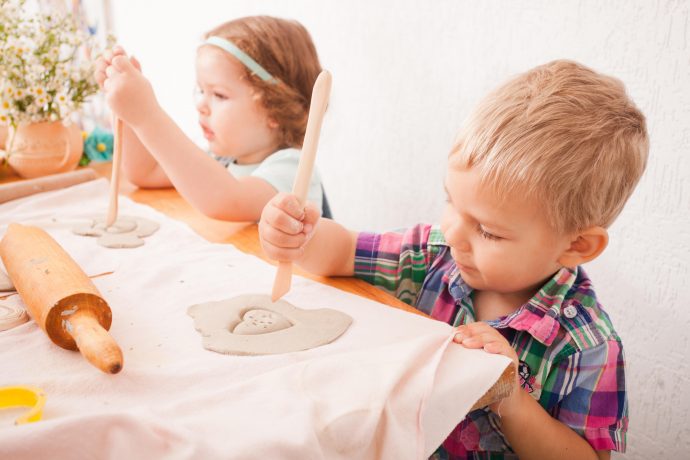 Creativity & Imagination
Children's ability to wonder about things is brought to life as they see, make and do things in their own way. Sometimes with each other, experiencing joy together; or alternatively, alone. Children can discover new ways to create with clay modelling, painting or another artistic activity, all the while having great fun making connections as they give thought to the pace and change of their natural world.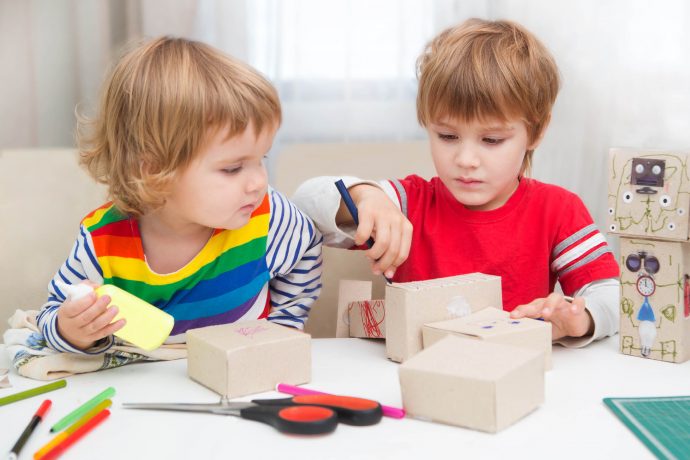 Technology Space
Children can tinker with a wide-range of galactic tools and be inquisitive about the world around them. An ideal foundation to learn, test ideas and try new things. Block play helps inspire creative thinking and develop problem solving skills.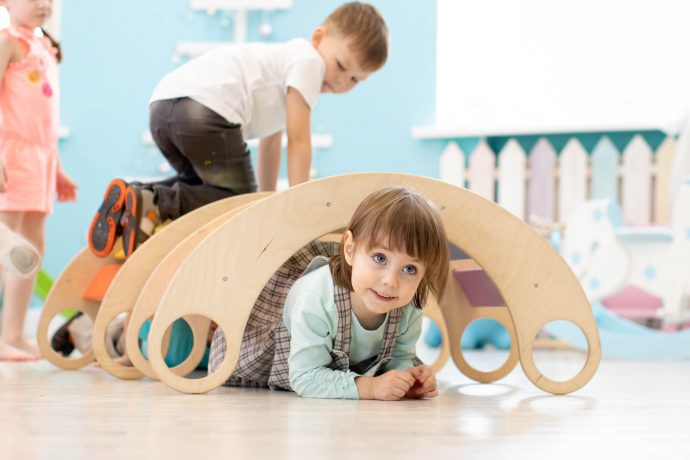 Indoor Games
Get active with plenty of open space to run and play. Have great fun with ball play and sports games to develop motor skills and teamwork. Our young children have all the space they need to match their energy levels.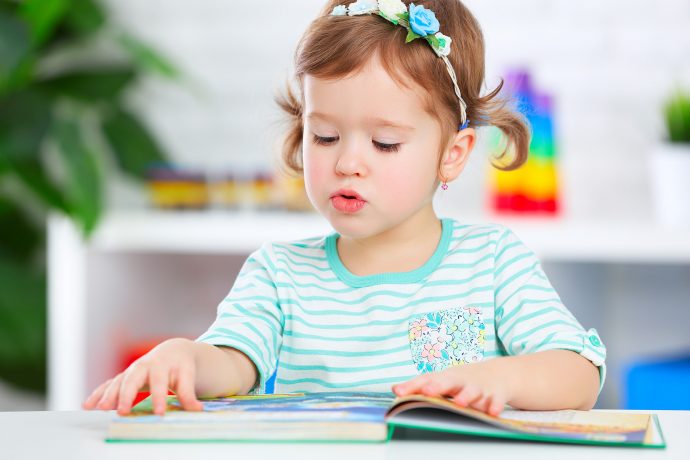 Cosy Nook
A tranquil spot for reading, listening and relaxing is always within reach. Our cosy nook is filled with warmth and ideal for curling up with a good book. Children can unwind and drift off to the land of make-believe in the tales and rhymes of princesses, pirate ships and faraway places.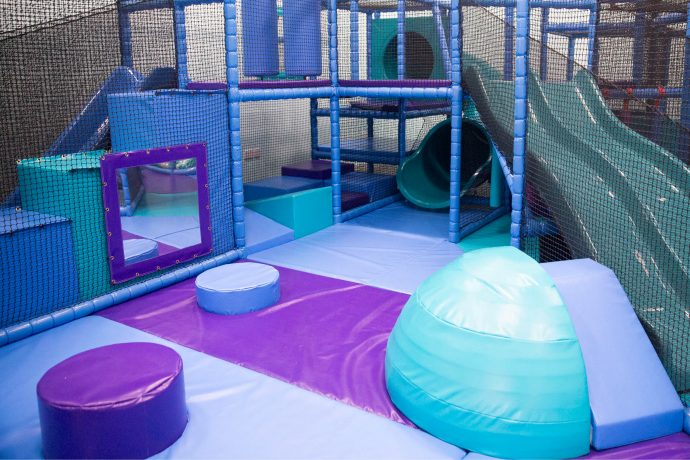 Soft Play
Children can explore the exciting world of soft play. Climb and stretch across the tunnels and secret passageways before sliding down the shoots. It is an outlet to be active, play freely and use imagination for different roles and characters.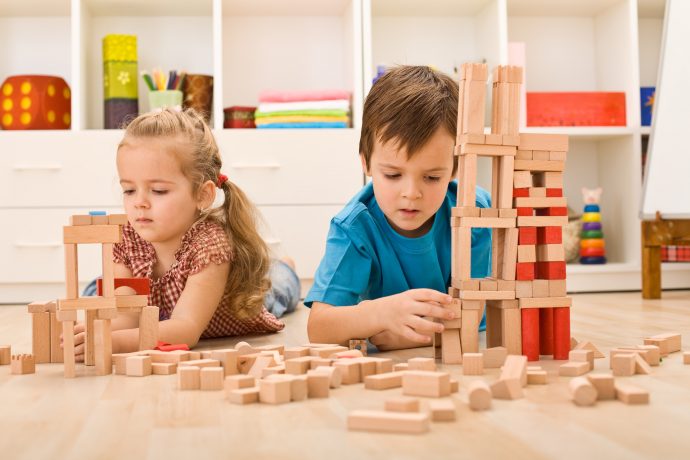 Block Play
The children will experience a wide range of developmental learning through our vast block play area, encouraging them to develop mathematical skills such as size, shape and symmetry. Learning in play as they sort and match to tidy. Children are able to persevere and problem solve as they plan and build their structures from imagination or memory to create outstanding buildings or castles.
Outdoor fun
Opportunities for outdoor play are in abundance as we encourage the spirit of adventure. Our community garden is filled with colourful flower blooms along with lanes paved with vibrant green trees that surround us. As our name suggests, the potential to experience a good splash in a puddle will be had.
Good food
We understand our role in nurturing young children and help them grow up healthy, strong and happy. Our commitment begins with providing nutritious meals and snacks as well as creating a harmonious space for eating and socialising.
At mealtimes, children come together, make friends and relax. They can select healthy food choices and discover their likes and dislikes. We want children to look forward to coming together to eat.
A parent will always have the choice to provide a packed breakfast and lunch too.
Snack time
Fresh water and a variety of nutritious snacks are freely available within each playroom.
Why Puddle Lane?
Our culture is to nurture happiness, confidence and creativity, which is reflected in our complete design from furniture, to layout and open-ended resources. The interior is nature-inspired to convey a serene, peaceful and calming environment. The furniture enables us to face one another to spark conversation and questions with quiet, cosy corners for downtime are always within reach.
At Puddle Lane Nursery, children aged from 0-5 years-old have their own space to run, play and learn. The entire space is intentional, fuelling our desire to provide our children with the gift of wonder.